ICCBN Invitation 会议邀请
We are happy to announce that 2023 11th International Conference on Communications and Broadband Networking (ICCBN 2023) will be held on February 24-26, 2023 in Xi'an, China.

ICCBN invites submissions of papers and abstracts on all topics related to Communications and Broadband Networking. The conference will provide opportunities for participants to share ideas, designs, and experiences on the state-of-the-art and future direction of Communications and Broadband Networking, to build global partnership for potential collaboration. ICCBN will feature a high-quality technical & experiential program dealing with a mix of traditional and contemporary hot topics in paper presentations and high-profile keynotes. We sincerely hope that the conference will help advance knowledge in relevant scientific and academic fields.
The former ICCBN conferences had been held in Phuket (Thailand), Chennai (India), Singapore (2014/2015/2018), Bali (Indonesia), Nagoya (Japan), Virtually from 2012-2022. It aims to serve as one of the leading international conferences for presenting novel and fundamental advances in the fields of Communications and Broadband Networking.
二零二三年第十 一届通信和宽带网络国际会议将于2023年2月24日至26日在中国 西安举行!为增加各国的学术交流,促进通信网络领域的研究发展,通信和宽带网络国际会议的举办顺应时代发展要求,创造了良好的交流平台以推动科学进步为己任。自2012年以来,先后已在普吉岛、钦奈、新加坡、巴厘岛、名古屋、奥克兰 (线上)、上海(线上)等多个国家地区举行。会议通过投稿参与报告、专家研究报告、研讨分会、海报展示、自由讨论等形式进行科研成果的展示。接收的文章将作为会议论文集发表。我们诚挚的欢迎通信工程方面的学者,工程师,学生等参加2023年第11届通信和宽带网络国际会议(ICCBN),分享最新的研究成果!
Proceedings 论文集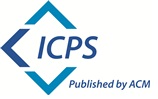 Submitted papers will be peer-reviewed by the conference technical program committee and international reviewers. Accepted (Registered and Presented) papers will be published in the International Conference Proceedings by ACM (ISBN: 978-1-4503-9778-0) , which is indexing in Ei Compendex, Scopus, etc. major databases.
本次会议采取同行评议的审稿方式接收文章,收录的文章将出版到ACM会议论文集 (ISBN: 978-1-4503-9778-0), 论文集将由EI核心,Scopus等著名数据库检索。
---
Important Dates 重要日期
Submission Deadline: January 20, 2023

Listener Registration: February 20, 2023
Submission Methods 投稿方式
1). Presentation & Publication (Full paper) Template Download 全文模板下载
Full paper with at least 8 pages to 10 pages is requested, if you are also considering publishing your paper. 如需发表全文,根据论文集单栏模板,则需提交8页-10页的文章。
2). Oral Presentation Only (Abstract)
If you just want to make an oral presentation without paper publication, then you can only submit an abstract within 300-500 words. 如只想参会交流研究成果不发表文章,则只需提交300-500字内的摘要。
3). Submission Link:

Please log in the
Iconf. Submission System
and upload your paper; You need to register an account first. Or you still can submit your paper to the conference mailbox directly via
iccbncontact@vip.163.com
线上投稿需先注册iconf账号,也可直接投稿到会议邮箱。

*Note*
The conference secretary will contact you within 2 working days when your submission is well received and assign you the paper ID as well as other feedbacks.
Please contact us if you failed to receive feedbacks from the conference secretary when you submitted your paper 2 work days later.
Contact Us

Scan the below WeChat QR Code to get quick reply within 24 hours.
Please make note with ICCBN2023+Paper ID

Scan the below WeChat official account to get more information.
(Chinese Author Only)

---